I told you all I had been saving up. It's been busy here lately. VERY busy. And it will be busy again starting tomorrow, so this is it for a while. Enjoy!
I was viewing a blog of some garden flowers. Can't remember the blog now, perhaps Flaming Biscuits? Not sure. Anyway... I thought of our lovely flowers and decided to get some shots. Well, it was raining, but softly, so... out I went.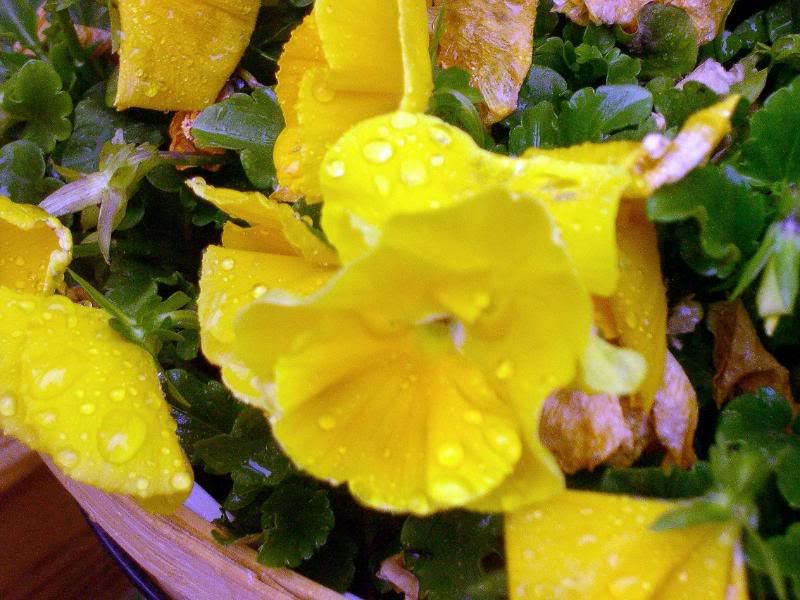 You can find these in a basket on a stand on the corner of our deck.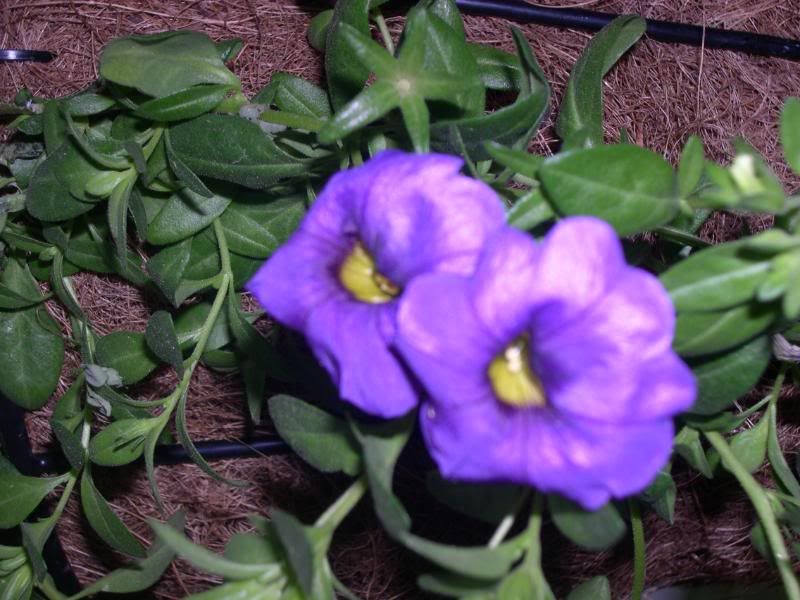 These are hanging just outside the door to the deck. Pretty colors... yellow, purple, red. Well, I should say they WERE because I forgot to water them. Now I have to replant the basket!
Clematis climbing up a trellis by our front stairs.
I can't resist an up close shot with the rain on the petals.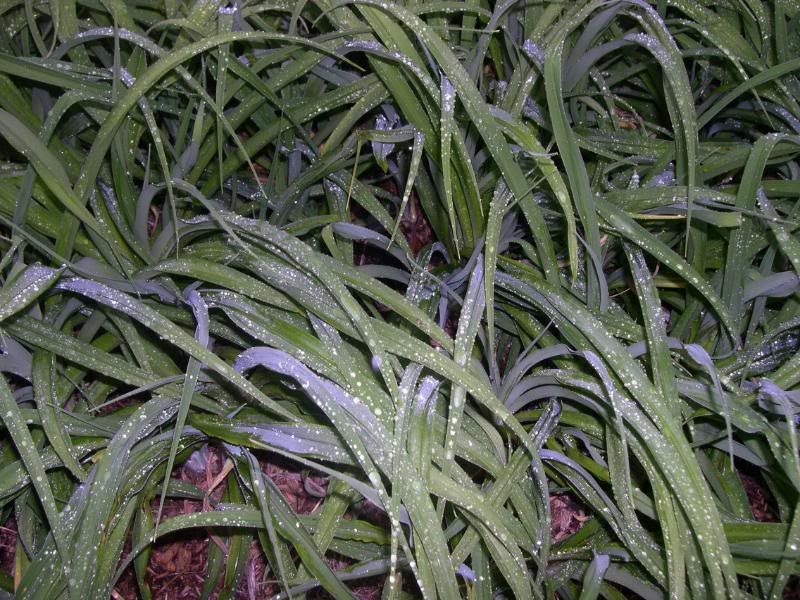 For that matter, even the lily leaves look great with rain on them. These are just up in the next planted area above the clematis.
Up to the next planted area... Wee One's snapdragons. Some are coming up from last year. (no blooms) And some are new plants from the Farmer's Market. (pretty blooms)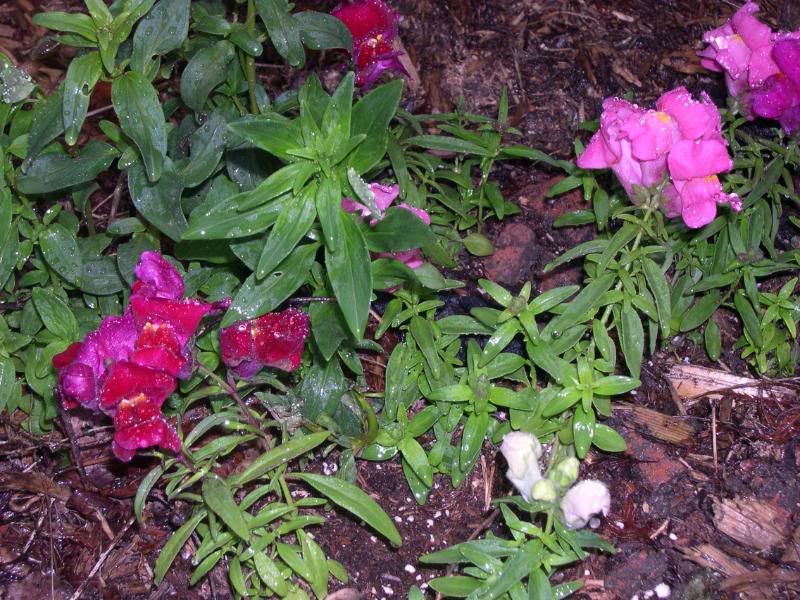 Behind these is our Miniature Japanese Maple. Young Man named it "Godzilla." We all have twisted humor in this family!
Beyond by a few feet is the big transplanted vining/antique geranium. Every year it looks dead in April and by May...
Our garden shots wouldn't be complete without a shot of the poison ivy. It's now over 6 feet tall and I DREAD dealing with it. But, it's up to me as everyone else is horribly allergic. I just want this stuff GONE!
On the way back across the front yard I stumbled upon these incredibly beautiful fungi... I have no idea what they are, but they were SOOOO pretty... and plentiful.
And finally we end with "Little Miss Kim," and no, I did not name it. That is the actual name of this dwarf lilac. It has produced next to nothing for the past few years and this year... HUGE GORGEOUS flowers in abundance.
Hope you enjoyed the gardens...
Shalom,
Kim