Okay, so just found this over on
Abra's site
,
I Should Be Folding Laundry
, hosts a "You Capture" photo themed meme each week. This time around it's "The Feeling of Fall." Now, I LOVE fall, second only to spring, or, depending on the day, even more than spring. Perhaps it's the lack of allergies... whatever...
Each fall we all head out to a nearby state park and enjoy the day. Dear played "
hooky
" yesterday (end of the fiscal year) and so did we (school holiday... the nice thing about homeschooling... you can declare your own holidays!) and we headed out for about 3 hours of hiking up and down the creek bed. Twice the battery was "dead" according to the camera, but a short wait later and we were able to take a few more pictures. How fun is that?
Okay enough blah blah blah, on with the pictures:
These little "gumballs" (that's what we call them because I think they are on a gum tree) are just beginning to be ready to fall... each fall these litter the lawns throughout town... they get HUGE and are great to throw... ahem... throw away. I loved this little beetle... we see the really unusual beetles in the fall when the foliage is not as dense.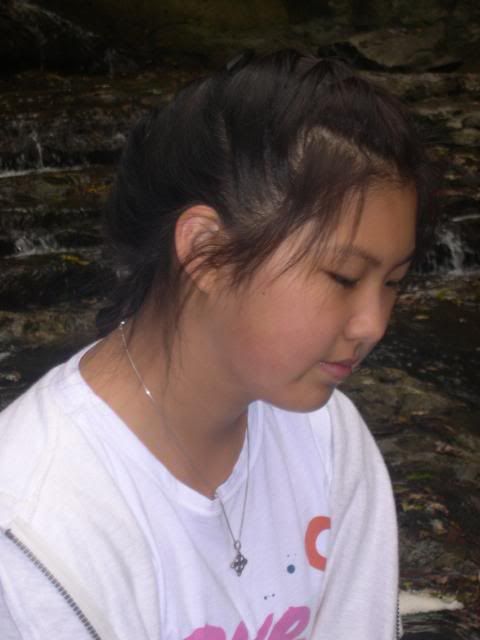 Fall is when the jackets come out of the closet for that little nip that's in the air. (Okay, it's a long stretch.... mostly I just loved showing MMH as she watched the creek.)

Just the first leaf turning colors (look up on the right)... the leaves are late in turning this year as we have not had enough cold nights yet.
These last two were taken by MMH: she is learning how to use all the features I never knew I had on our camera!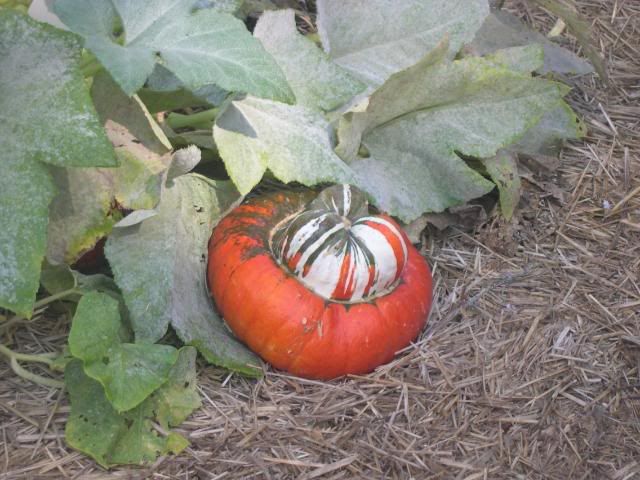 Blessings, Kim